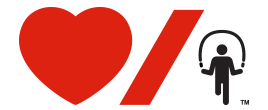 Join us for our annual Jump Rope for Heart on Friday, May 1st.  This our 10th year participating as a school and as a school community we have raised a total of $51,499.21!
Stronger hearts and sharper minds means students are set up for greater success in their learning.  We would like to challenge our students and community members to participate in this event at home this year in family-friendly and safe way to help get kids active and create healthy habits for a healthy life.
UHE CHALLENGE:
You don't have to skip but commit to participate in 30+ minutes of moderate-intensity aerobic activity.  You can jump, run, ride your bike, or go for a brisk walk – any activity that makes you breathe harder and your heart beat faster. If you take the Jump Rope for Heart Challenge, please email Mr. Harding at  mark.harding@buranbyschools.ca and share what activities you participated in.  Students that join the challenge will be included in a draw for a gift card from Iron Dog Books.  The winning student will be contacted directly on Wednesday, May 6th.
We hope you take the challenge!